Past October 2018, Florianópolis hosted the 6th edition of LaKademy, the Latin-American KDE sprint. That moment is an opportunity to put together several KDE developers – both veterans and newcomers – from different projects in order to work for improve their respective software and plan the promotional actions of the community in the subcontinent.
In the technical side, I worked with Cantor, Sprat, the KDE Brasil and LaKademy websites.
For Cantor, I researched some new ways to implement backends, specifically the use of websockets. It is my old idea for a recommended approach to be used in order to support all backends in all platforms. But, like in previous attempts, I am in doubts if it is a interesting way and if the objectives could be achieved by it. Well, definitively it needs more research.
Sprat is a text editor aimed to write scientific papers. The software implements the Amadeus methodology for writing papers and it is more like a collection of common sentences to be used in specific sections of a paper.  Sprat is my toy project and I expect to release this year and turn it a KDE project in near future.
KDE Brasil website uses an old Drupal infrastructure. I and Fred researched for some plugins in order to import the texts to WordPress and currently we are studying how to do this task.
Last, I ported LaKademy website to Jekyll. It needs some work yet but I expect will be available soon.
In the social side, we discussed some activities for KDE this year like go back to FISL and Latinoware, try to go to new events in Latin-America (DebConf and Cubaconf, we are looking to you), organize the "Café com Qt" event (our distributed event about Qt and KDE), feedback about the management of KDE Brasil group chat in Telegram, our new promo materials to be produced and distributed in events here, and more.
In addition, I helped some newcomers in tasks like code review process in KDE and answer some doubts about Qt.
LaKademy is a great opportunity to meet other KDE developers and work to increase our community. Last years KDE took a prominent role in free software community in Brazil, and we are planning to expand it for different countries. We expect to organize next LaKademy in some country outside Brazil and work hard to expand the community in the subcontinent.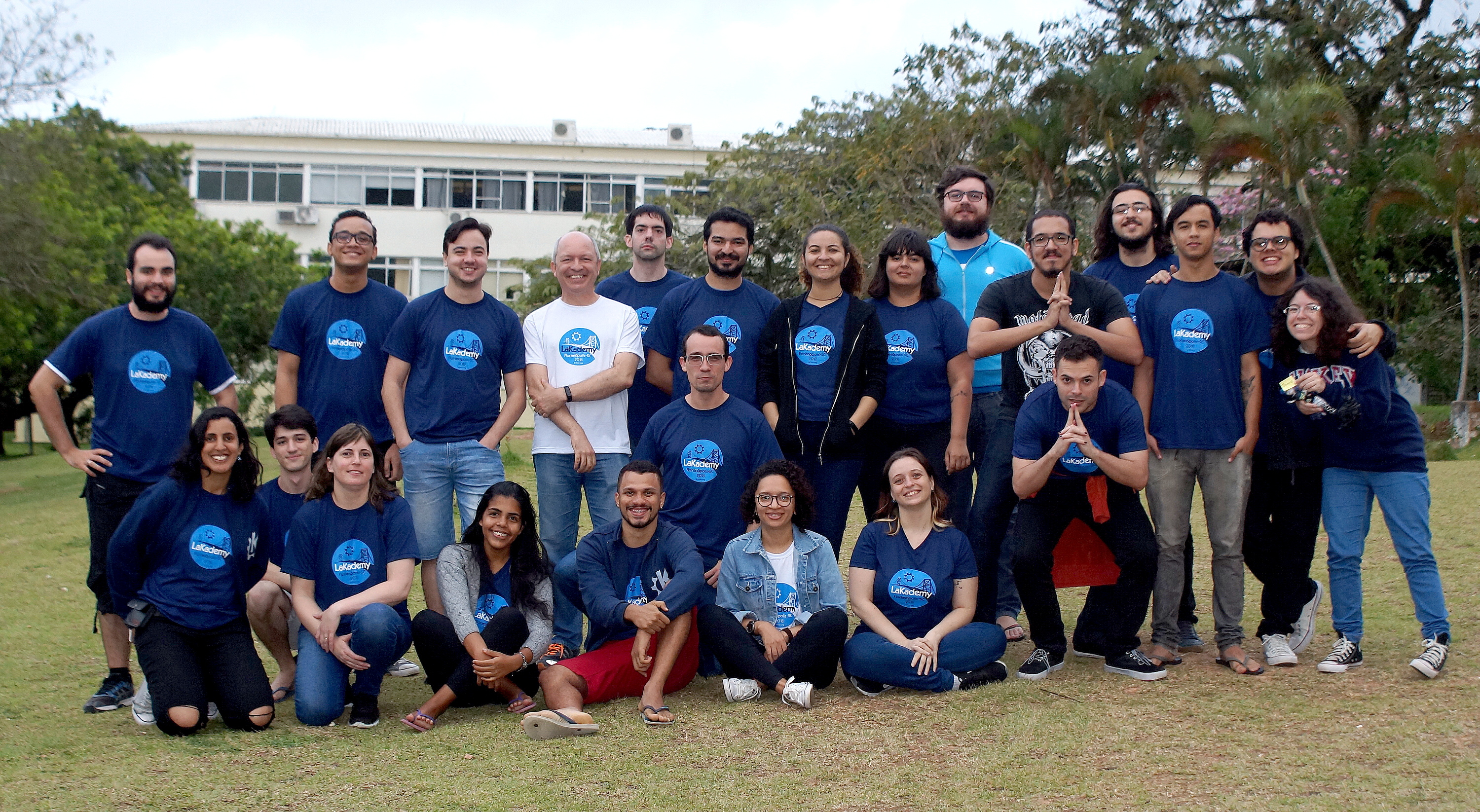 LaKademy 2018 Group Photo
See you in LaKademy 2019!