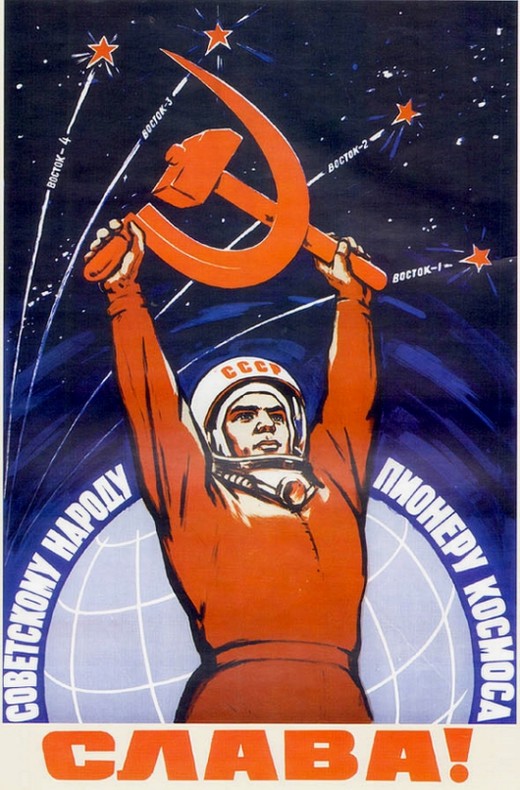 Glory to the Soviet people – the pioneer of space!
Acho muito legal a estética soviética, principalmente dos cartazes de propaganda do estado comunista. Lembrando que achar a estética interessante não é defender o regime. Os próprios cartazes, enquanto propaganda, tem características que todo esquerdista socialista, que não siga uma linha totalitária, tem alguma vergonha de notar. Por exemplo, o personalismo exacerbado, a captura das conquistas da revolução, a supressão da oposição, e os engodos do discurso. Tudo isto está lá. O site da Rede Histórica tem uma coleção de 50 cartazes da URSS traduzidos para o português.
Mas para quem acha a estética desenvolvida nessas obras interessante, e em especial para quem gosta de ficção científica/space opera ou ciência espacial de verdade, o site Retronaut disponibilizou cartazes do programa espacial soviético entre 1958 e 1963. São obras de muita beleza, que colocam o discurso comunista da URSS em um ambiente sci-fi. Muito bom! Cheguem lá por este link.
E Viva os Cosmonautas!
Dica do @r_evangelista via #CRS2